My Mission
"I own a full spectrum financial services practice with a focus on wealth accumulation and estate planning.  I help show my clients how to use tax-advantaged strategies effectively and make sure they are prepared for significant life events."

---
Jeff Carlson featured in the Charlotte Business Journal's 40 Under 40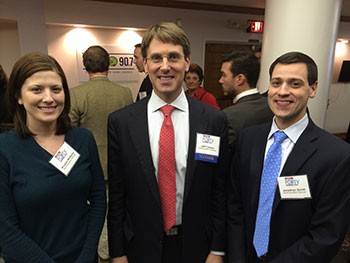 The Charlotte Business Journal's 2014 honorees are individuals who are making major strides in their careers as well as being impactful within the community.  Jeff came to Charlotte in 2000, without friends and family in the area, and knew this is where he wanted to call home. He opened his own practice as part of Northwestern Mutual in Charlotte and has consistently been a top producer over the last five years.  In addition, he was the youngest recipient of Northwestern Mutual's prestigious Forum Award (which he has received every year since 2003), which recognizes an outstanding year of helping clients throughout the region achieve financial security.  Equally important to Jeff is his devotion to giving back and being impactful within the community.  He and his wife, Anne Brady Carlson, support and volunteer for various organizations within the Arts, Healthcare, Youth, and Educational sectors of North Carolina.
---
Learn More About Jeff Carlson
To learn more about Jeff's community involvement and view recent photos, please visit his Personal and Community Involvement pages.
Jeff Carlson is a member of the Myers Park Presbyterian Church.
Jeff and Anne Brady are affiliated with the United Way  , Opera Carolina, the Mint Museum, and the Blumenthal Performing Arts Center.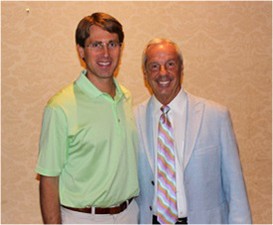 Northwestern Mutual's client appreciation event welcomed UNC Chapel Hill Men's Basketball Coach Roy Williams for brunch with financial representatives and their guests.
Jeff Recommends these articles: